sun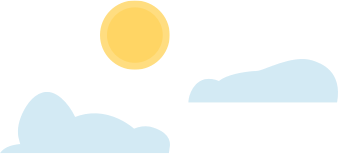 You will have an opportunity to change your coverage once a year during the Annual Re-enrolment.
You can change coverage between open enrolment periods only if you have a qualifying life event.
Changes for life events must be made within 31 days of when the life event occurred.
To make a life event change, go to the GroupNet Flex enrolment site.
Common Qualifying Life Events
New child (birth, adoption, or gain of legal guardianship)
Things to Consider Doing:
May need to change your coverage level to Family or Single Parent
Add child as a dependent
Change your beneficiary information for Team Member Life Insurance and Accidental Death & Dismemberment Insurance
Add Optional Child Life if desired
Consider increasing your Life Insurance and LTD coverage amounts
Marriage (including common-law)
Things to Consider Doing:
May need to change your coverage level to Couple or Family
Add spouse to Health and Dental coverage if spouse has no other coverage or if you want to coordinate coverage
Consider increasing your Life Insurance and LTD coverage amounts
Consider adding Optional Spousal Life Insurance
Divorce or legal separation
Things to Consider Doing:
Your ex-spouse will no longer be eligible—may need to change your coverage level to Team Member Only or Single Parent

Change beneficiary designations for Team Member Life Insurance and Accidental Death & Dismemberment Insurance

Remove Optional Spousal Life Insurance if you have it
Death of a dependent spouse, or child
Things to Consider Doing:
May need to change your coverage level to Team Member Only, Couple, or Single Parent

Change beneficiary designations for Team Member Life Insurance and Accidental Death & Dismemberment Insurance

May need to remove Optional Spousal Life Insurance or Optional Child Life Insurance
Change in spouse's benefit coverage
Things to Consider Doing:
May need to choose benefits to replace those your spouse lost or add dependents that were covered by your spouse's plan